Custom Mailbox Designs & Installation
Our masons can provide the finishing touch to your front yard hardscape with a custom, handmade mailbox in brick or stone. We will help you design or select a mailbox to complement the exterior colors of your home.
Mailboxes can stand alone, be built into an entrance wall, or include 1 to 4 flower boxes or planters if you will.  Some customers also request newspaper slots as well. They are made with a wide variety of brick or stone materials. Red brick tones, white brick tones, and stone are shown in the slideshow and photos.
We will deliver and set them into the ground. For a finishing touch, we can attach an address plaque.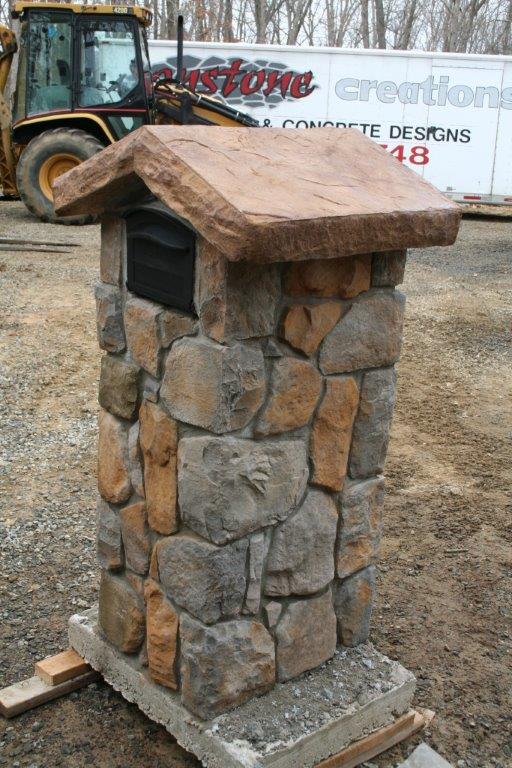 Stone Mailboxes
This one was made to match customer's home with a stone texture roof.
Brick Mailboxes
Various roof styles, with or without capping.
Contact us 732-730-0748 for a custom mailbox.