Outdoor Fireplace Installation Services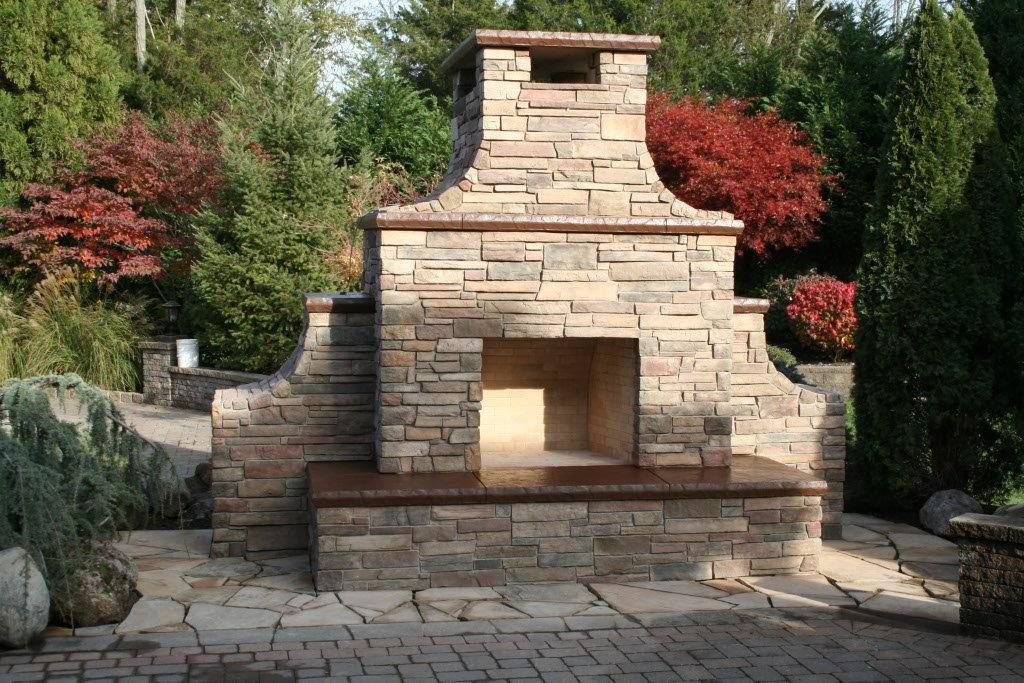 Outdoor Fireplaces
As more and more New Jersey homeowners are looking to beautify and re-purpose areas of their homes, the trend for the installation of an outdoor fireplace is beginning to catch on. Our masonry concrete designers will work with you to create the perfect outdoor fireplace to compliment your backyard hardscape.
Click on the images to view larger size photos of these outdoor fireplaces we designed.
Outdoor Living Spaces
An outdoor fireplace can convert your outdoor living space into an extension of your home with a 3-season or even year round living area. Yes, New Jersey residents can enjoy relaxing with a cozy fire throughout the year. Our customers have shared their photos with us as a way of expressing their happiness with our services.
Outdoor Fireplace Designs – Hardscape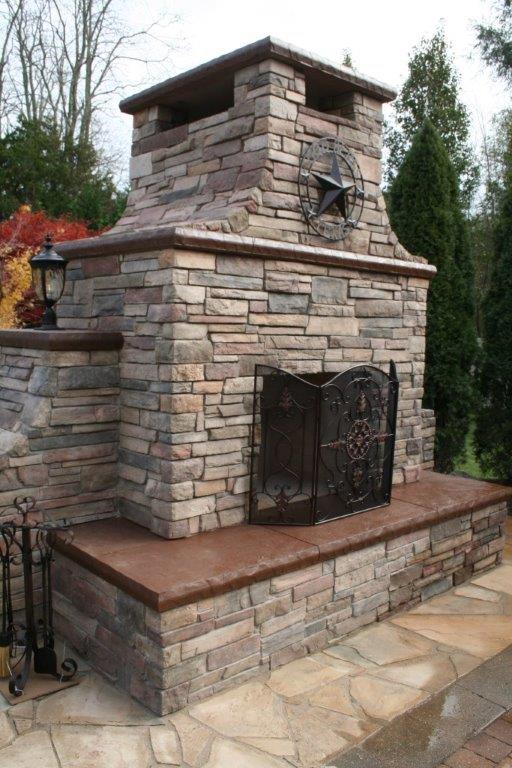 The craftsmanship and beauty of the outdoor fireplaces are exquisite and we take pride in showcasing the true artistry of our masonry knowledge.
We have built custom fireplaces with and without stone walls, inset lighting, wood cubbies, and grand mantles.  We have built outdoor living spaces that include  fireplaces,  stamped concrete patios, pathways, decorative concrete pool decks, outdoor kitchens, and custom stairs to the home.
Just as you would hire an architect or a landscaper, a mason hardscape designer can transform your backyard.
If you have an existing patio or hardscape, we can help you choose the stone or brick suitable for your fireplace. If you need a patio – we also install paver patios and colored, plain or stamped concrete patios.