Concrete Masonry Services
Sanstone Creations' masons install concrete for residents and commercial businesses in Central New Jersey.
We are experienced in rebuilding concrete stairs, landings, patios, and pool surrounds. Our masons also lay concrete foundations, structural slabs, and any type of flat concrete work such as sidewalks and driveways.
Concrete is economical. It can be a cost-effective alternative to natural stone, brick, or pavers. When some people are thinking about their hardscape design they often use a mixture of pure concrete, stamped concrete, natural stone and pavers (the photo to the right is an example of free-form culture stone veneer stairs with a concrete top and a stamped concrete patio.
The installation of concrete is quick and the final product is durable. Durability and life expectancy are based on the materials (and the proportions used) and the expected functional requirements – for performance.Our masons are concrete designers and will help you create a unique backyard landscape, pool-scape, or front entry.
Concrete Applications
RESIDENTIAL CONCRETE APPLICATIONS
Concrete Patios
Concrete Driveways
Concrete Walkways
Concrete Stairs
Concrete Sidewalks Borders on Walkways, Patios & Driveways
Interiors concrete basement floors
Concrete Pool Surrounds, Patio, Decks, Edges, Borders, and Coping
Concrete for Outdoor Kitchens
Concrete Countertops
Concrete for Outdoor Fireplaces and Fire Pits
Concrete Retaining Walls
Concrete Sitting Walls
Concrete Stairs
COMMERCIAL CONCRETE APPLICATIONS
Concrete Sidewalks
Concrete Driveways
Concrete Stairs
Sewer Drain Replacement
Residential Concrete Driveway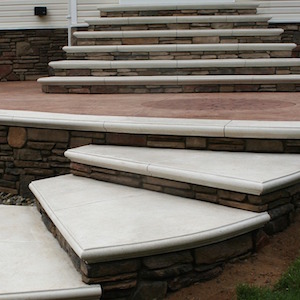 Custom Concrete Stairs
These custom concrete were designed for a backyard
with multiple levels.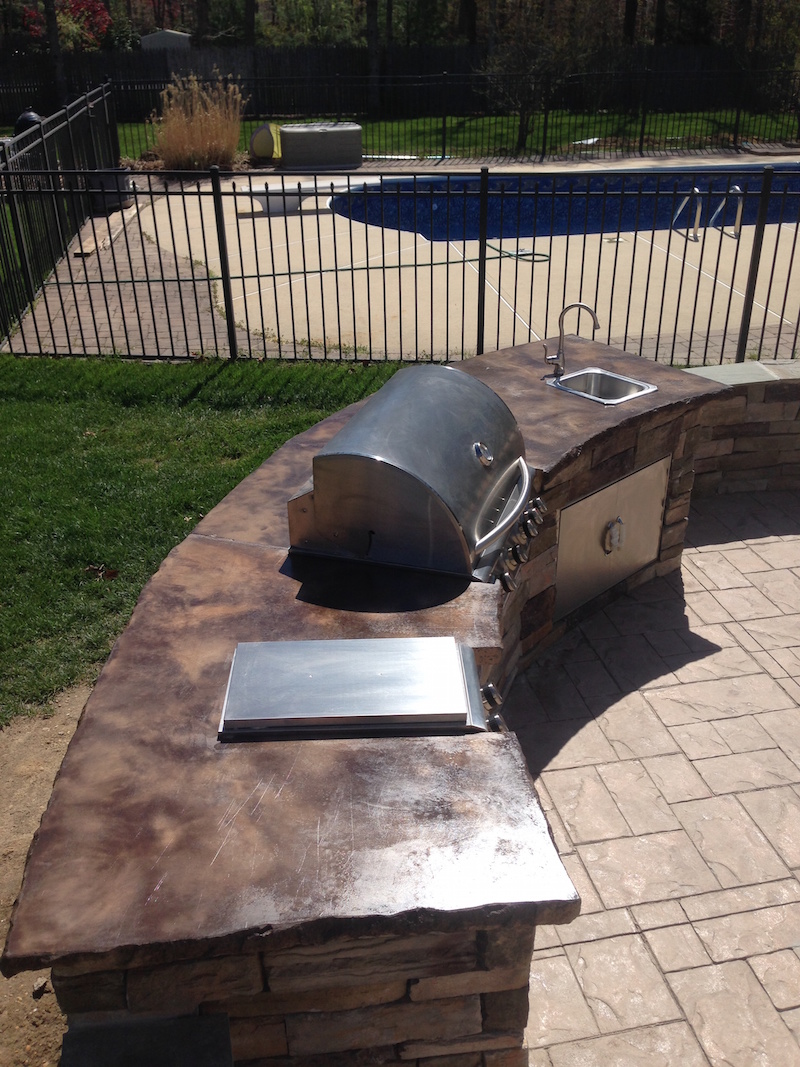 Concrete Countertops
The photo above shows a concrete countertop we created for an outdoor kitchen. In the back you can see a concrete pool patio. view more photos

Commercial Concrete Driveway
We created this concrete driveway for a local firehouse.
Residential and Commercial Concrete Services
Call 732-730-0748