Residential & Commercial
Concrete services in the beach town of Bay Head
Whether your home or commercial building is historic, Shingle Style (resort style), Victorian style (Stick or Queen Anne Style), modern we can provide hardscape designs to complement the beach town structure.
Sanstone Concrete has designed and installed masonry and stamped concrete driveways, pathways, patios, sidewalks, and retaining walls. We also work with pavers, stone, build custom mailboxes, replace concrete foundations. We offer any masonry service you can imagine.
CALL for a FREE QUOTE!
732-730-0748
Recent Concrete Projects in Bay Head, Ocean County, NJ
Recent projects at the Jersey shore include foundations replaced for house-lifting, stamped concrete driveways, patios, and walkways as well as replaced sidewalks.
For more information or to check out other projects, check out our gallery to view completed projects.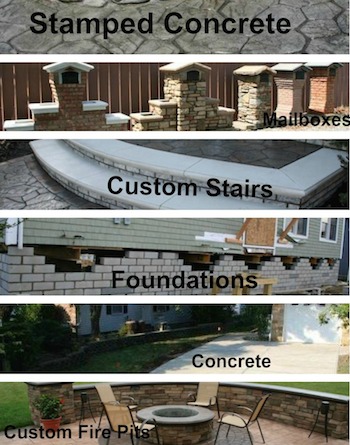 Bay Head
Concrete Contractors
CALL for a FREE QUOTE!
732-730-0748
Concrete Driveways & Sidewalks
Concrete Pool-scape
Custom Fire Pits
Foundations
Mailboxes Brick/Stone
Pool Patios
Stairs
Stamped Concrete
Plus many more masonry services
Call 732-730-0748 for an experienced concrete masonry contractor in Bay Head, New Jersey.