Stamped Concrete & Masonry in Lacey Township NJ
Residential & Commercial Concrete Masonry Services
Sanstone Creations provides concrete and masonry services to homes and businesses in and around Lacey Township, New Jersey.
RECENT PROJECTS: Following is a stamped concrete project in Lacey Township. This stamped concrete project includes three cultured stone walls, seating walls and retaining walls, the walls have walnut brown capping, autumn brown stamped concrete with ashler slate. The first photo is a retaining wall behind the existing pool.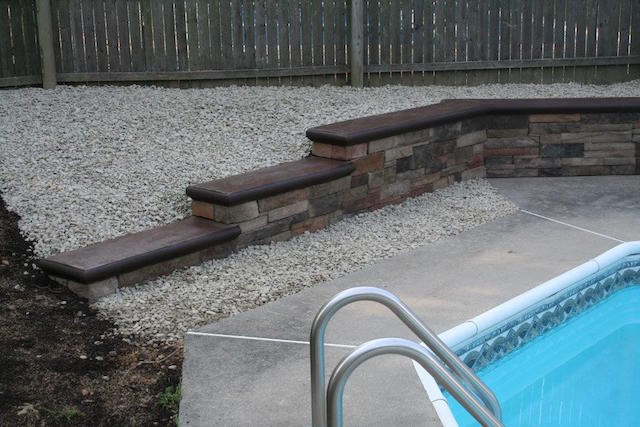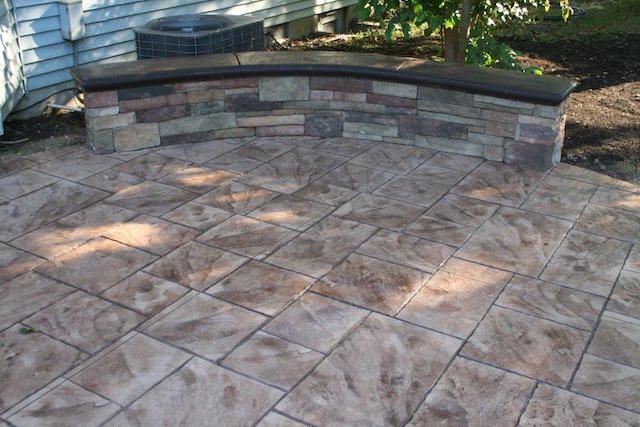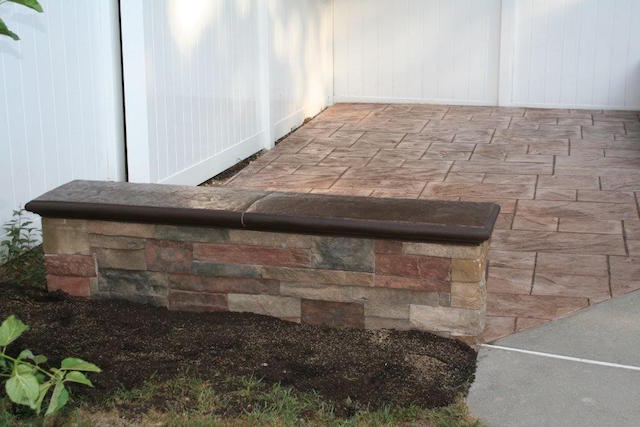 RECENT PROJECT:  There is a stamped concrete driveway that was completed in Lanoka Harbor in our blog – view.
We offer almost any masonry service you can imagine. Concrete, Stamped Concrete, Pavers, Stone and more masonry services.
Check out our Gallery and our Blog to view more completed projects.
Call 732-730-0748 for an experienced concrete masonry contractor in Lacey Township, New Jersey.