Residential & Commercial
Concrete Masonry Services
Sanstone Creations provides concrete and masonry services to homes and businesses in Freehold.
We offer almost any masonry service you can imagine. Concrete, Stamped Concrete, Pavers, Stone and more masonry services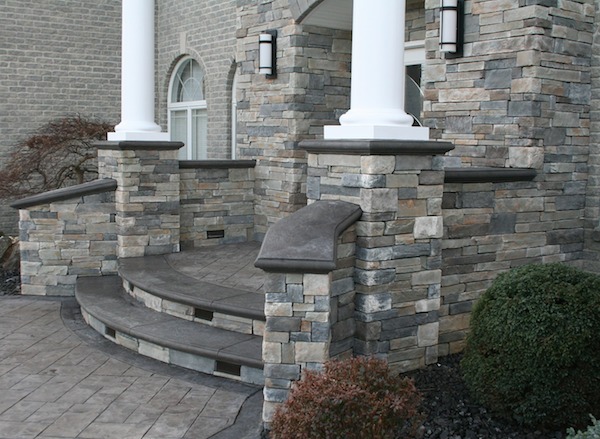 PHOTOS: The photos above is a residential home in Freehold that we added a number of custom masonry elements to this already beautiful home. The front entrance with a roof structure and columns were created with cultured stone. The stems are custom bullnose steps. The walls have custom wall caps and the walkway was made with stamped concrete.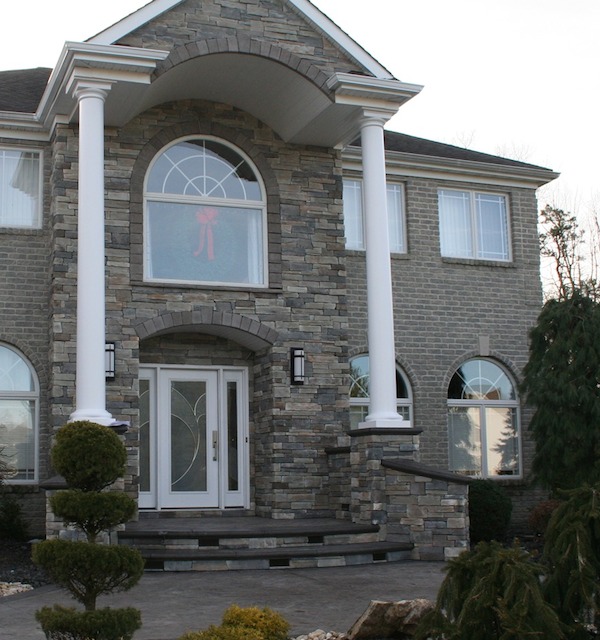 Stone Front Entrance and Stamped Concrete Walkway in Freehold, NJ
TESTIMONIAL:
"Thanks for all you have done for us. We love the outside! Can't wait for you to work on our fireplace! Thanks again." ~ Evelyn & Robert of Freehold, NJ
Call 732-730-0748 for an experienced concrete masonry contractor in Freehold, New Jersey.