Residential & Commercial
Concrete Masonry Services
Based in Jackson, New Jersey, Sanstone Creations has been providing concrete and masonry services to homes and businesses in Jackson since the 1980's.
We offer almost any masonry service you can imagine.
PHOTO: To the right is a photo of a residential home in Jackson with a number of different types of masonry work. This project included a stamped concrete pool patio called "Rock Salt", a cultured stone retaining wall with white bull-nose capping, and a natural stone pool waterfall.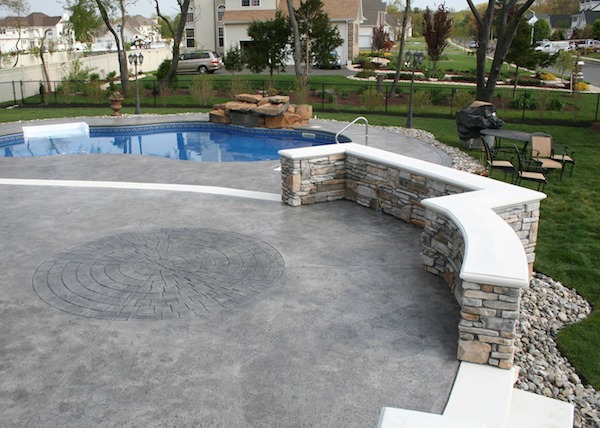 Stamped Concrete pool patio in Jackson, NJ
Call 732-730-0748 for an experienced concrete masonry contractor in Jackson, New Jersey.