Residential & Commercial
If you are a home owners or business property owner in Red Bank, Sanstone Creations can create the outdoor hardscape of your dreams. Whether you are interested in stamped concrete, concrete slabs, pavers, brick, or natural stone we have implemented designs for patios, driveways, walkways, stairs, retaining walls, and much more. We design custom outdoor fireplaces, fire pits, and outdoor stairs. have been working with stamped concrete techniques since this industry began.
CALL for a FREE QUOTE!
732-730-0748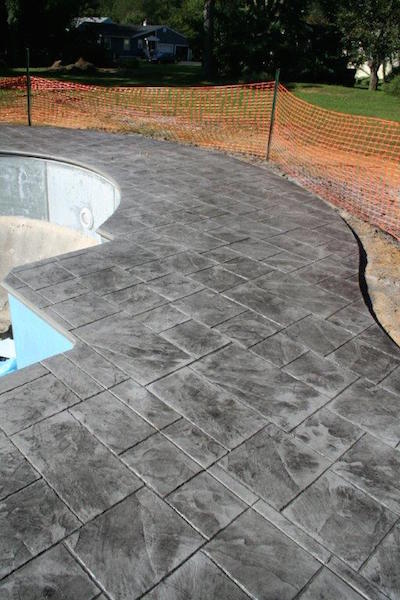 Recent Concrete Projects in Red Bank
The photo to the left highlights a stamped concrete pool patio work-in-progress.
The homeowner was installing a build-in-pool and needed a pool patio. Stamped concrete provided the custom look and kept them within their budget.
The Red Bank resident was very happy with the pool patio and is looking forward to spending many hours in their backyard this summer.
For more information contact us or to check out other projects, check out our gallery to view more completed projects.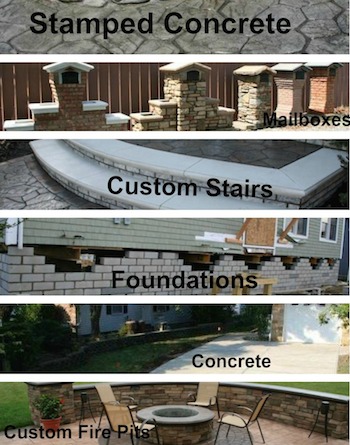 Red Bank
Concrete Contractors
CALL for a FREE QUOTE!
732-730-0748
Concrete Driveways & Sidewalks
Concrete Pool-scape
Custom Fireplaces
Custom Fire Pits
Foundations
Mailboxes Brick/Stone
Pool Patios
Outdoor Stairs
Stamped Concrete
Plus many more masonry services
Call 732-730-0748 for an experienced concrete masonry contractor in Red Bank, New Jersey.